The graduations at this site celebrated 23 EGADE MBA students from different Mexican states, Brazil and Colombia. 
By JOSÉ ÁNGEL DE LA PAZ | EGADE BUSINESS SCHOOL
The Class of June 2022 from the Guadalajara site celebrated the culmination of their graduate studies, closing the series of graduations held this month by EGADE Business School.
The ceremony took place on June 29 on the top floor of the Congress Center of Tecnológico de Monterrey, Campus Guadalajara, and was broadcast by live.tec.mx and Facebook Live Live of EGADE Business School.
With this last celebration, and considering the graduations in Monterrey and Mexico City, a total of 418 master's and doctoral degrees were awarded to the members of the Class of June 2022 worldwide.
During the ceremony in Guadalajara, a total of 23 new EGADE MBA alumni and alumnae from diverse states in Mexico, as well as Brazil and Colombia, received their degrees.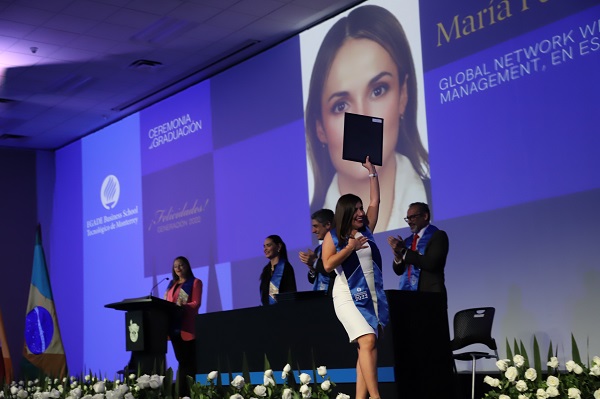 The ceremony was presided over by Horacio Arredondo Villalba, Dean of EGADE Business School; Claudia Félix Sandoval, Vice-President of Tecnológico de Monterrey, Western Region; and Raúl Montalvo Corzo, Director of EGADE Business School, Guadalajara site.
'WE ARE BEING CALLED TO SOLVE GREAT CHALLENGES'
In her message as guest speaker, Félix Sandoval mentioned that being women and men leaders means being aware of the great challenges faced by humanity, and that the new graduates, from their professional fields and with their master's degrees, are being called to solve them.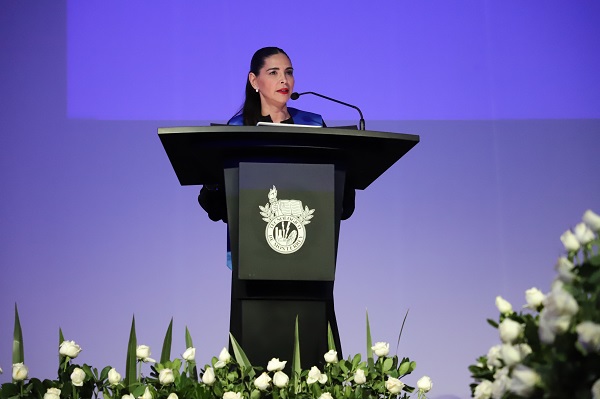 "I would like to invite you to practice your lives thinking about a deep purpose, a legacy, that will define your own history and the history of the world," the Vice-President said.
'WE HAVE BEEN TRAINED TO INSPIRE'
The graduate Florencia Alejandra Zermeño Valencia acted as the representative speaker of the Class of June 2022 from the Guadalajara site.
Her message referred to the challenge posed by studying a postgraduate degree in the middle of a pandemic.
"It made us stronger, it made us resilient, it made us adapt. And we did it! And we should feel extremely proud of this," she said.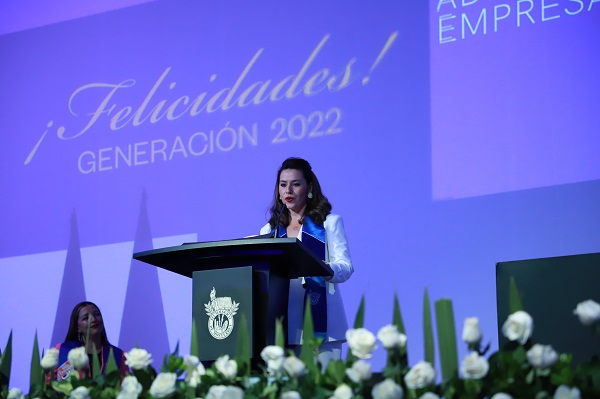 Zermeño Valencia said that during the two years of their master's degree, they developed new skills that made them not only better decision-makers, but also better human beings.
"(Each of us is) fully trained to succeed, to face adversity and to inspire anyone we meet," the graduate commented.
'TRANSFORM YOUR ENVIRONMENT'
On taking the pledge, Arredondo Villalba urged the graduating students to be entrepreneurial leaders who transform their environment.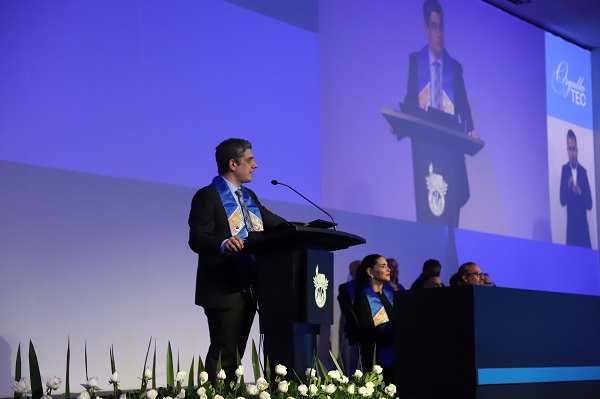 "(Be leaders) to build a better society for all, always acting ethically, with a focus on pe ple, pursuing ideals that will lead you to achieve your fulfillment and that of others," the Dean said.
With this new generation, a total 7,248 academic degrees have been awarded by EGADE Business School.
In this way, EGADE Business School is fulfilling its firm intention of contributing to the preparation of men and women leaders with purpose and consciousness, capable of generating shared value and of transforming society.