New students enjoy welcome sessions that include in-person integration activities.
By JOSÉ ÁNGEL DE LA PAZ | EGADE BUSINESS SCHOOL
Over a thousand new and returning EGADE Business School - Tecnológico de Monterrey students enthusiastically participated in their classes at the start of the April-July 2022 trimester.
In particular, students in the face-to-face graduate programs at EGADE Business School were able to start their trimester in person from the very first week of classes for the first time in two years, owing to the COVID-19 pandemic.
The January-April trimester began in the remote modality and then went back to in-person after a few weeks.
Students also started classes this semester in EGADE Business School's online graduate programs.
Su sueño ya comenzó, es momento de escribir su historia en EGADE Business School. ¡Bienvenidas y bienvenidos! 💙🐏 #Monterrey #SantaFe pic.twitter.com/5BdPxnBpr6

— EGADE Business School (@egade) April 12, 2022
A WARM WELCOME TO OUR NEW STUDENTS
New in-person and online programs students enjoyed welcome sessions on April 9, which included in-person integration activities at the Monterrey and Santa Fe sites.
At the Guadalajara site, new students attended a cocktail reception on April 21 to welcome them to their first week of classes.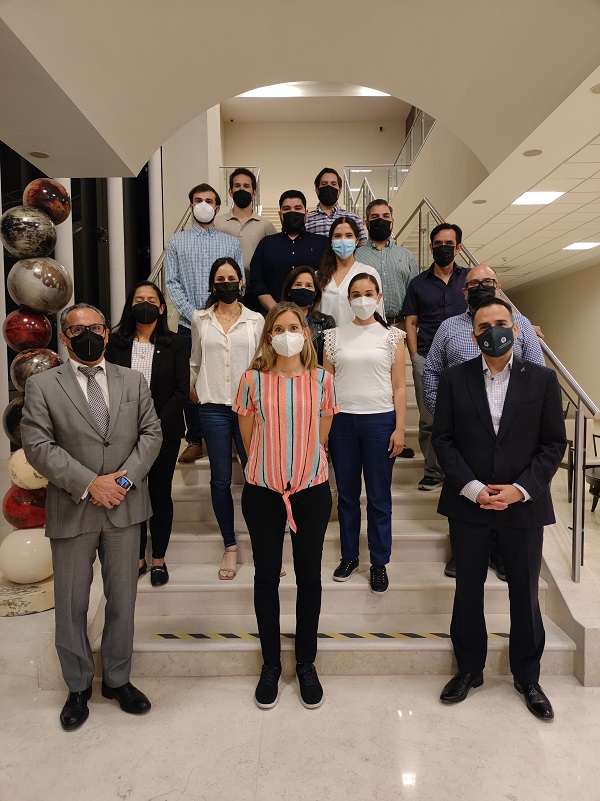 INTERNATIONAL STUDENTS ARRIVE
EGADE Business School welcomed a total of 11 international students for the April-July trimester at the Monterrey, Santa Fe and Guadalajara sites.
Ten of them are exchange students and one is studying for a dual degree.
The international students come from universities and business schools in Germany, Finland, and France.
CLASS PHOTO RESUMED
In Monterrey, EGADE Business School's June 2022 graduating students gathered on April 23 in front of the Tec Rectory Mural to take the traditional graduation photo.
This class was able to resume this activity in person after it had been canceled as a result of the COVID-19 pandemic.