Four MBM students present a new line of products manufactured from CO2 capture at the CEMEX México virtual hackathon.
By JOSÉ ÁNGEL DE LA PAZ | EGADE BUSINESS SCHOOL
Their innovative ideas led four students from the EGADE Business School Master in Business Management (MBM) to earn second place in the 2022 CEMEX Hacks.
This edition of the hackathon virtual took place from May 20 to 22, with the participation of 55 teams of young university students and new graduates from Mexico and Latin America.
The members of the runner-up team from EGADE Business School are Temy Antony Moreno Clark, Alejandro Saldaña Jáuregui, Rodrigo Rendón Lozano and José Francisco Pérez Limón.
The challenge was to develop new businesses to address current and future opportunities within the construction industry in four areas of interest: sustainable construction; logistics processes and materials supply; optimization of onsite construction processes; and emerging construction technologies.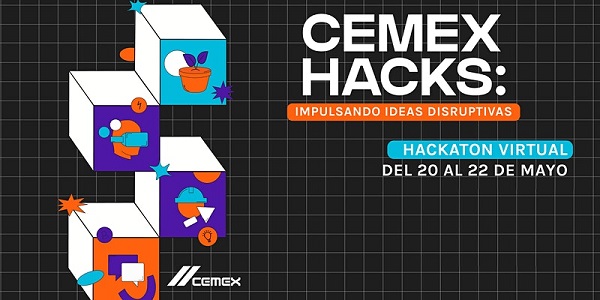 PRODUCTS MANUFACTURED FROM CO2 CAPTURE
The MBM students' proposal was the creation of a new product line for the construction industry, made using CO2 captured directly from cement production.
"Since this is one of the processes with the highest carbon emissions, products such as solvents, sealants, oils, adhesives, and lubricants can be produced from the capture of CO2," Pérez Limón stated.
"The benefit of this proposal," the student explained, "is the mitigation of CO2 emissions, the vertical integration of CEMEX's value chain, new business opportunities, and product differentiation owing to their negative  carbon footprint."
THE EXPERIENCE
Pérez Limón pointed out that in the hackathon they were able to put into practice the knowledge and skills acquired in the MBM program, particularly those related to innovation and entrepreneurship.
"It was incredible to learn about other innovative ideas and contribute to the cement industry, one of the main greenhouse gas contributors, in order to develop more sustainable and environment-friendly processes," he concluded.