The program, which has a solid track record backed by ten generations of graduates at the Monterrey site, concludes its first edition in Mexico City.
A score of board members, owners and company directors successfully graduated in Mexico City from the Executive Program for Board Members, offered by EGADE xEd, the School's executive education division that collaborates in executive training and development for more than 150 large companies. The program, which has a solid track record backed by ten generations of graduates at the Monterrey site, concludes its first edition in Mexico City, and will also be offered next year at the Guadalajara site.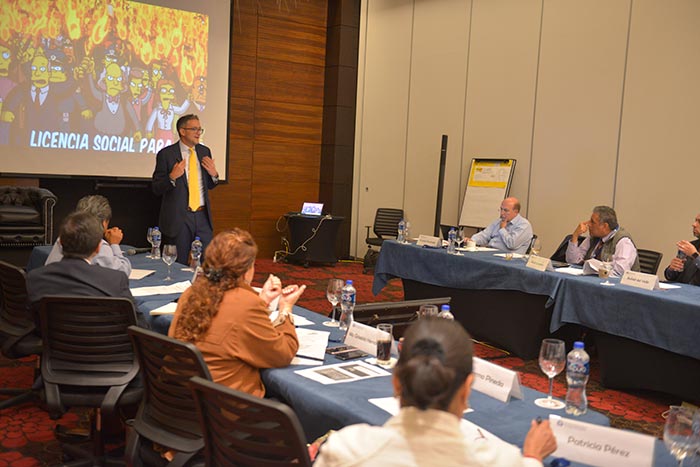 This EGADE Business School executive program is recognized by academia and industry as a benchmark in Latin America for the professionalization of boards of directors and the implementation of the best corporate practices, developing board members' knowledge, skills, attitudes and values to ensure that their organizations will thrive in a globalized business setting, characterized by a high degree of competitive turbulence.
Participants at the closing ceremony of the program in Mexico City included Dr. Ignacio de la Vega, National Dean of the School of Business of Tecnológico de Monterrey and Dean of EGADE Business School; Héctor Adrián Núñez, Associate Dean of Continuing Education of the School of Business of Tecnológico de Monterrey;  Dr. Jaime García Narro, Associate Dean of Executive Education of EGADE Business School; José Antonio Quesada, Director of EGADE Business School Ciudad de México; Alejandro Olivera, Director of Executive Education of EGADE Business School; and José Trujillo, Academic Director of the Board Member Training Program of EGADE Business School Ciudad de México. 
During his closing address, Ignacio de la Vega invited the graduating students to confront business challenges with vision and a humanistic outlook: "Our responsibility as directors and board members is to advise, support organizations in the development of a strategic course, growth and impact on markets, but also on society." He stressed that the transformation that all industries are currently undergoing revolves around technologies, but that innovation goes beyond technological changes. "Disruption has always existed, but the difference today is speed; technology has allowed it to become more automatic and to move at an exponential pace. How can we transfer the concept of exponentiality to markets?" he asked the attendees.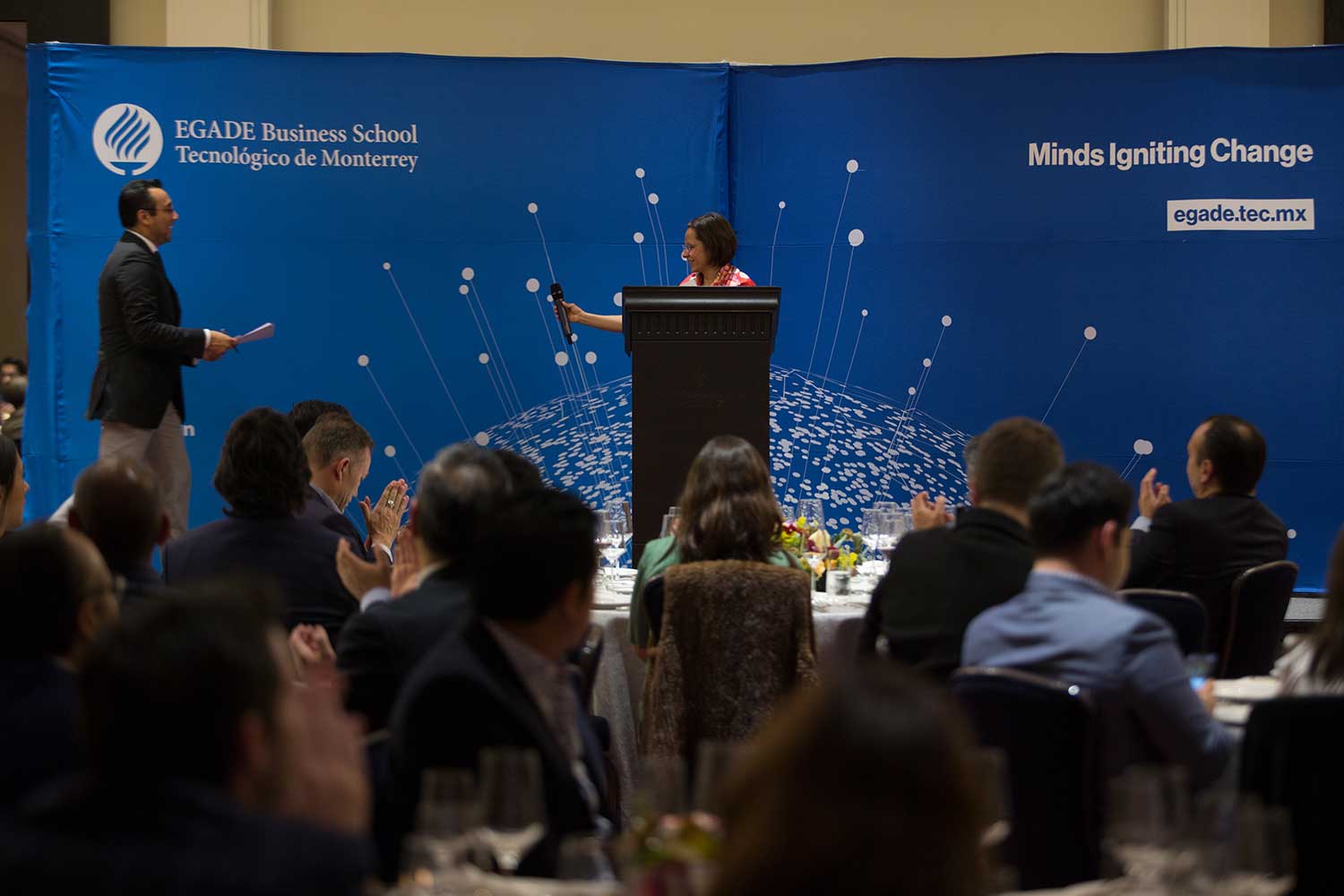 During the year-long program, the graduating students enjoyed access to tools, procedures and structures of the highest level for the functioning of this important collegial body, while consolidating specific competencies, leadership and strategic vision to design the sustainable development of the organization. The program's twelve modules consist of conferences, panels and case discussions, taught by world-renowned academics and consolidated business leaders with extensive experience in companies' boards of directors.
"Mexico needs a corporate governance, specifically in small and medium-sized enterprises," commented participant María Griselda Hernández Fábregas, CEO of Ingresam Servicios México. According to Boris Braun Bruckman, CEO and partner of Grupo Day,  "Being a member of a company's board of directors implies being much better prepared and trained," while Gerardo Fernández Mena, CEO of Crédito Maestro, considers that apart from the personal experience it provides, "The program also allows us to gain insight into what other companies are doing and learn about and incorporate the best practices."
Rafael del Valle, Partner of Grupo Krafir, recognized the value of connecting with directors and owners of the top companies: "We integrated very well, achieved excellent networking, and have met top-level people." For Lorena Garcini, CEO and Partner of Mamma Bella, "All the years of experience in the business, together with what I have learned in the program, will help me to make better decisions in the future. I would definitely invite business and company owners, CEOs who make decisions, and, of course, top executives who wish to move up to the board member level, to participate in this program".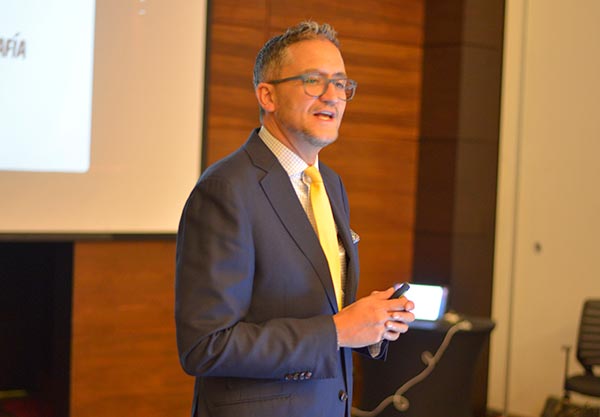 The EGADE xEd programs are designed with a focus on developing the vision, competencies and knowledge required by corporate leaders to create innovative solutions and turn senior management into a catalyst of business transformation. The training solutions design targets the most senior segments of the organization, for whom we have created a high-impact experience, combining innovative teaching techniques, an expert international faculty, and an immersion model that provides a 360° vision to enable decision making. 
The EGADE Business School executive education programs are taught by over 200 faculty members with solid international experience and prestigious connections to the foremost global executive education alliances, making it possible to offer a state-of-the-art education with the most disruptive and innovative models. The School's open and custom programs are offered in  Mexico City, Guadalajara and Monterrey.